Any curvy girl out there knows that the market for plus-size clothing isn't exactly ideal. While more retails are hopping on the inclusive bandwagon, it's still difficult to find the plus-size versions of regular-sized looks, especially in terms of celeb inspiration. We're in desperate need of a plus-size blogger who knows how to recreate those stars' looks and even tailor them to bigger gals. Luckily, the world gifted us with Katie Sturino, an NYC  style blogger for queens size "12ish – 18ish" in dire need of some fashion advice.
1. Alison Brie vs Katie Sturino
Katie's signature hashtag is #SuperSizeTheLook, and this look is for an Alison Brie re-creation. We're always looking for a casual-chic look, and this is definitely it.  Kate made her look on the cheap with an affordable Old Navy jacket, Steve Madden shoes, and some J Brand jeans.
2. Meghan Markle vs Katie Sturino
Katie often tackles Meghan's looks, because they're easy to get creative with, especially for plus size cuties.  This one is a dream in green – Katie's version has a little bit of a different button style in the front, but she kept the nude pointy shoes and leather skirt. This look is perfectly professional.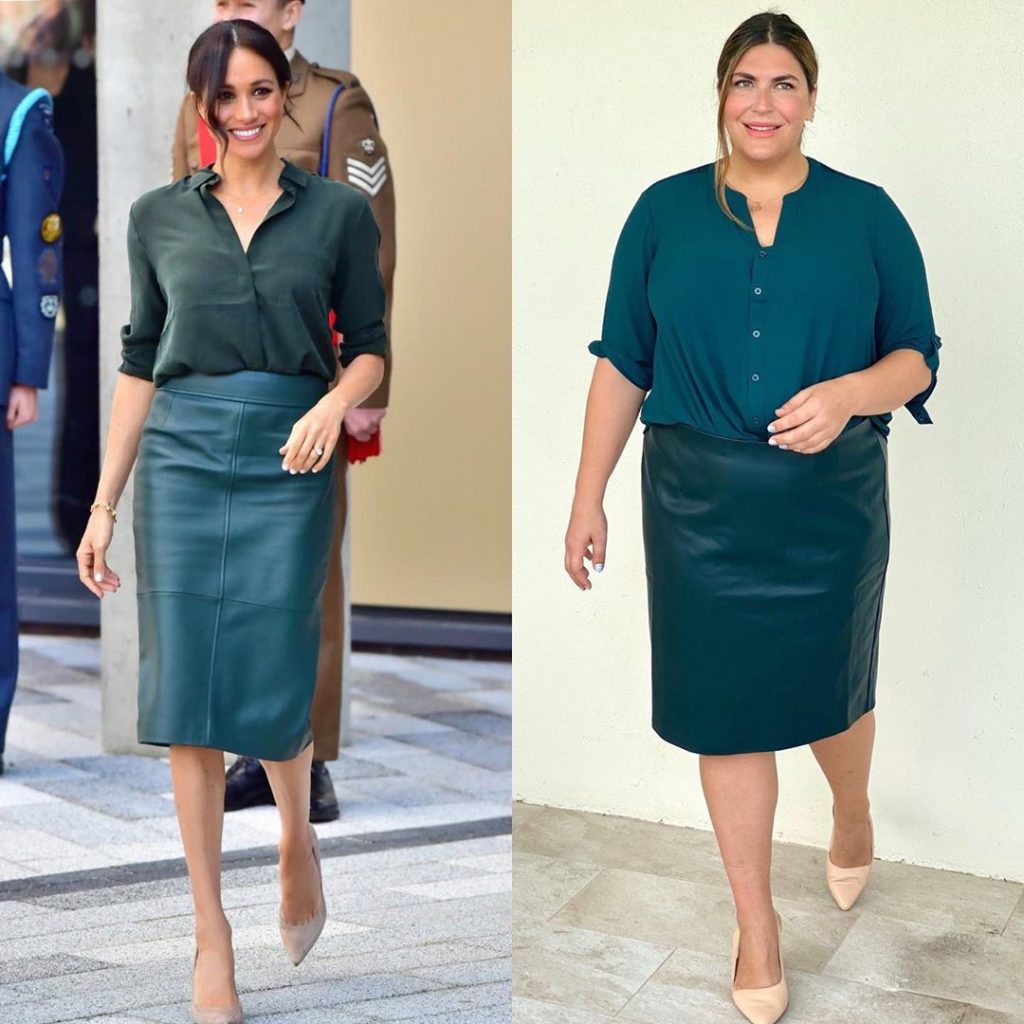 3. Blake Lively vs. Katie Sturino
We always love a coat that doubles as a comfortable bathrobe. Blake Lively and Katie are actually wearing the exact same Max Mara coat in this outfit, but Katie decided to go for all red shoes and a slightly longer dress with from button detailing.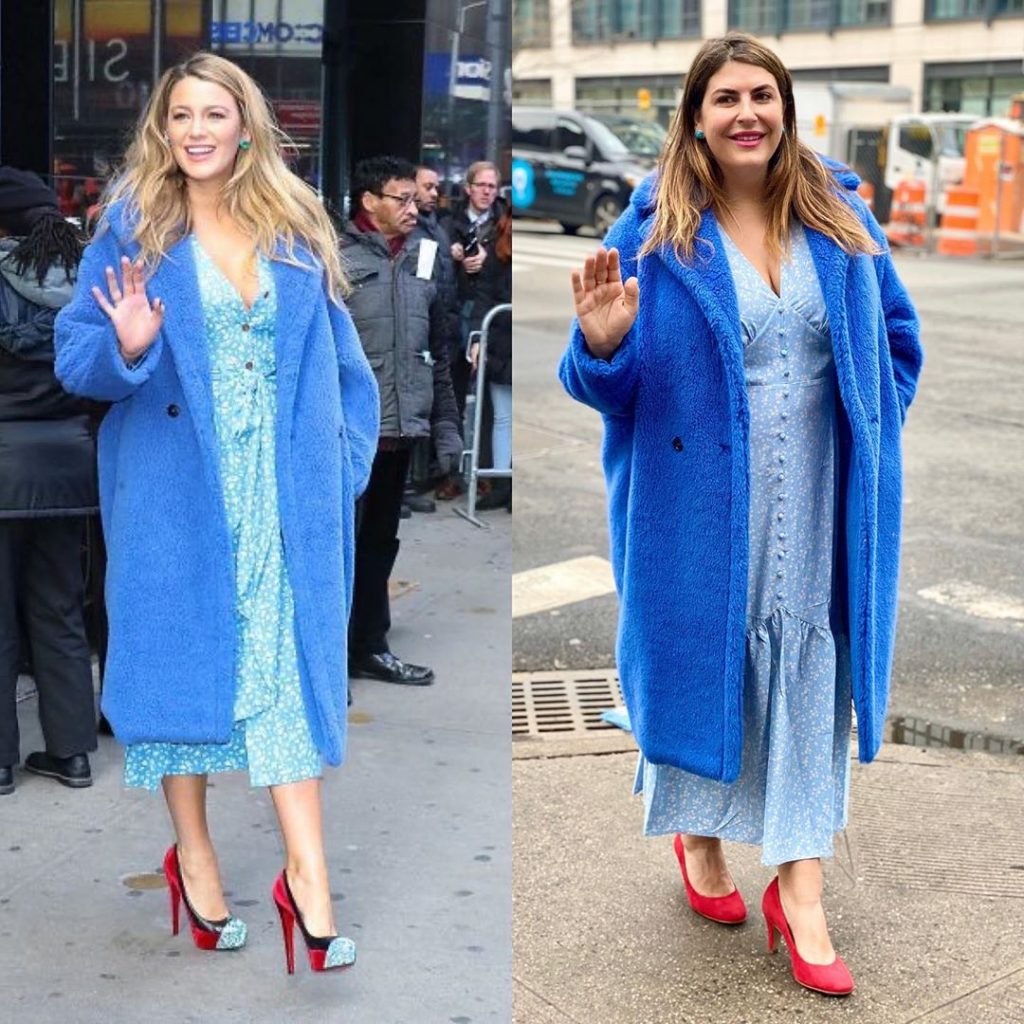 4. Kate Moss vs Katie Sturino
Thigh highs and a turtleneck sweater is probably our favorite seasonal transitional outfit, but we don't get to see the look on curvy models too often – mostly skinny models, a la the original Kate Moss style shot. Kate's boots are by Stuart Weitzman and we need them ASAP – cute AND available in a range of sizing? Yes please.
5. Rosie Huntington vs Katie Sturino
This Rosie Huntington look absolutely screams high fashion boss babe, and to be honest, we prefer Katie's look. The original one is very camel-centric, and while its intended to be monochromatic, we need a little pizzaz in the look. Katie managed this with some shiny trousers, which add depth and class.